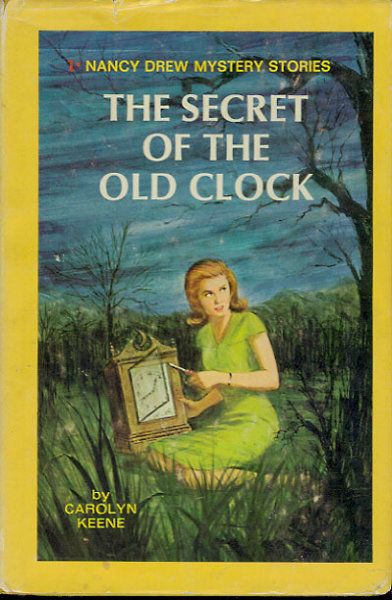 I'm now home and recovering from jet lag. It will be a peaceful Thanksgiving because the extended family here in town already celebrated the holiday. Several have other commitments for other turkey dinners on Thursday. So mostly I'll be trying to catch up with my St. Louis life (think "laundry") while the rest of the country chows down on pumpkin pie.

This week I'm guest blogging on the website of Sherry Isaac, winner of the Alice Munro Short Story Award in 2009 for "The Forgetting" and writer of mystery and romance. She's asked a wide range of writers to share our memories of life with the girl detective. I'm proud to be part of this series.

Nancy Drew and the Mystery of the Russian Princess

Of the large library of books I had amassed growing up, there were only a few that stayed with me as I grew older. Of course I kept my Dr. Suess books. And then there was my Louisa May Alcott series, which showed young women with a spark of independence at a time I knew they really were only supposed to sit there and look pretty. Finally, there was my small collection of Nancy Drew mysteries.

I read them and imagined what it was like to be so confident and intelligent. Nancy was so self-sufficient and willing to place herself in the middle of the most dangerous situations. She never second-guessed herself or had to wonder who she could eat with in the lunchroom. She took on the world on her own terms.

I held on to those books. They sat at my dad's house until he downsized to an apartment. I boxed them up and moved them from apartment to apartment to first house as my life advanced. One day, yes, one day I would have a little girl. . . .
(Read on here and share your own Nancy tales)
And on a side note, here's my personal take on Black Friday Creep. Support your local small business this holiday season and remember to take more family time than shopping time.
What's your favorite Thanksgiving memory or food? Share it in the comments box then resume your eating. Happy Thanksgiving

!