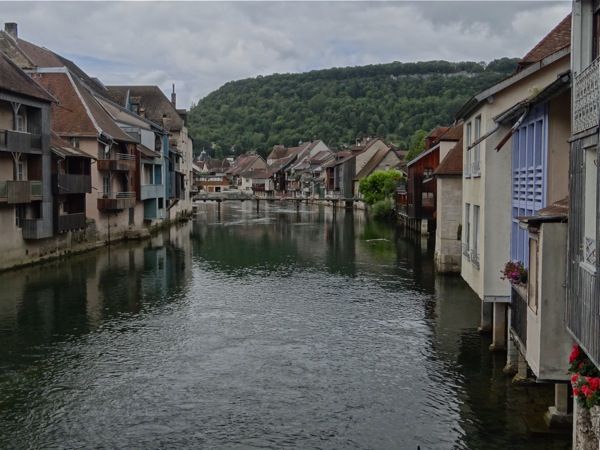 The town of Ornans, FR along the Loue River
Sometimes no matter how much you travel to get away from the mundane realities of everyday life, it just has to follow you across oceans. I took off in a car to drive to the city of Ornans in the Doubs region to see a special exhibit at
Musée Courbet
and
saw a lot of this
Comte cows, eating the grass that defines Comte cheese
And of this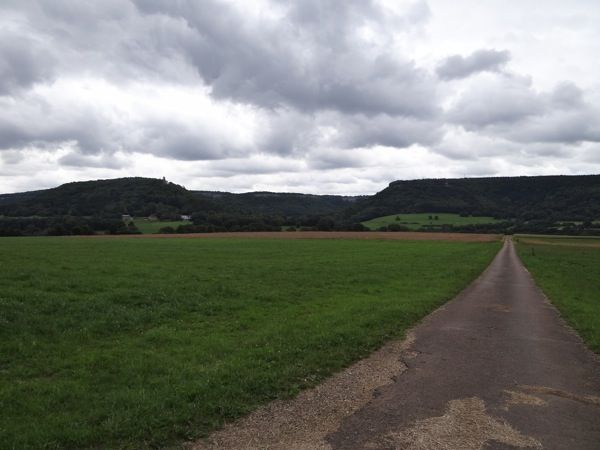 One day soon I hope to tell you all about it, but when I returned to Dijon that night Brad announced that once again we had no hot water and would have to move to a new apartment.
Yes, I came all the way to France to deal with plumbers. Our landlord tried to fix it a few times. No luck. And in this country you don't just call a repairman, put in an order for a new water heater, and have it installed the next day like at home. So Brad and I had to pack up everything – a daunting task because we accumulate while here – and move on Saturday. We also spent the afternoon looking at apartments to buy because we're contemplating owning our own little piece of this country. By the time we got moved in and I figured out how all the appliances worked I was even too tired to celebrate Bastille Day, but I hear the fireworks as I type.
Even though I'll return home very soon the stories of France will continue. You'll hear more about Paris and Ornans and tidbits of France. Meanwhile, read all about the roses that fill the country on Lynn McBride's
Southern Fried French
. Lynn is a transplant from Charleston, SC who offers wonderful recipes that combine her Southern heritage and her new French influences. She gardens in the Burgundy region just south of Dijon, near Lyon. Next to the ubiquitous red geraniums, roses seem to be the second most visible flower here.
A perfect rose in the garden of Musée Courbet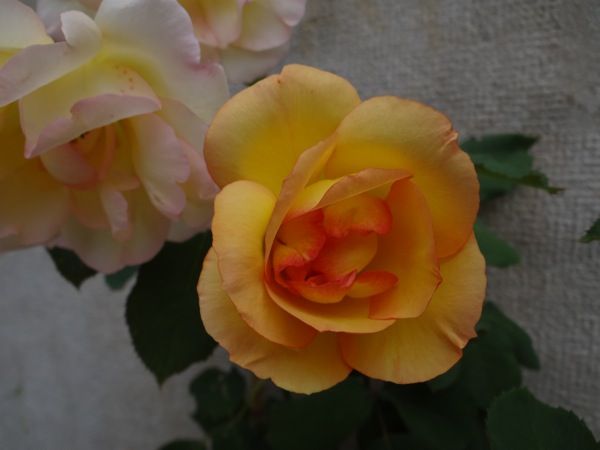 Since we're talking roses, tell me in the comments box, how does your garden grow? My sister said in an e-mail today that all the lawns and gardens are dead in the Midwest. Has your garden fared better? What's your favorite flower or plant in a garden? If you have a link to a favorite gardening site, share that also. Or you could share your own plumbing stories.