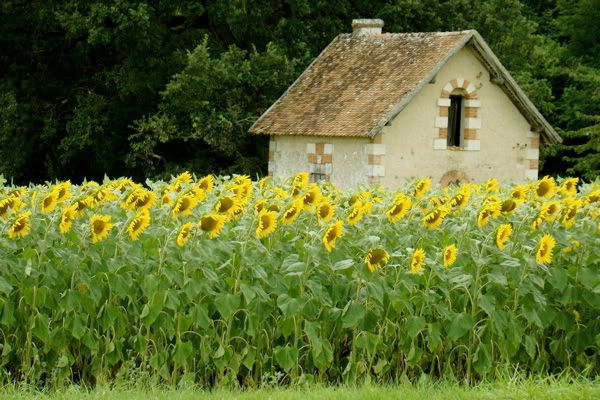 C'est France -- what else can I say?
"
Tournez à droite à la deuxième sortie! Tournez à droite à la deuxième sortie!
"
Yes, this was a battle of wills between one determined traveler and a GPS tyrant. "Ignore the prescribed course at your peril," clearly sounded in the tone of the Renault oracle. But sometimes I just didn't
want
to turn right at the second exit, or instinct (or an actual paper map – you remember those, don't you?) told me that the navigator didn't always know the best route. I would not be bullied, but I was willing to compromise with this overly-confidant French know-it-all.
In this country, if a road doesn't lead to Paris it's hardly worth consideration on maps or navigation programs. For my first solo drive to visit my friends, Martine and Christophe, in the Loire Valley near La Roche-Posay, however, I wanted to head west out of Dijon and not take the rapid, but boring, autoroute system that led me first north to the City of Lights and then south to where I wanted to actually go. With a good map of the country, some time, and the help of a great internet
website
I charted a course in which my kilometers would be marked not by forgettable highway rest stops but by cows that changed from white to brown as the French regions changed, hillsides of grape vines giving way to fields of sunflowers, and stone villages that believe you can never have too many purple petunias on a bridge.
And so sometimes that disembodied voice would grow insistent that I turn and head back toward a large autoroute like any sensible person would do. I would fight its urgings, and after a few kilometers, it would give in and reconfigure its course to fit my desires. But to show me who's boss it would seek revenge by saying, "Ok, if you don't want to take A77, don't say I didn't warn you." Then it would send me down single-track roads not on the map. It told me to turn onto "streets" no wider than a single car driveway and make me maneuver hairpin turns then scream hysterically "
Passer impossible! Passer impossible!
" when it guided me down blind alleys or roads that, quite literally, ended at the river edge.
So on this adventure I encountered "
route barrée
" signs with no further directions for how to otherwise escape a maze of medieval streets and tailgated giant farm combines hogging the two-lane roads at a leisurely 25 kph. I relished the McDonalds I found with its quick service and clean bathroom as much as I enjoyed my travel respite at the bar with decorations just this side of a classy bordello. I slammed on the brakes for two horses grazing beside a church in an unknown town. And nothing can compare with driving through a tunnel of giant sunflowers dancing in the breeze, even if it is the wrong road.
This more complicated route that took twice as long as the mapping directions estimated just felt so familiar at this point in my life. I know the destination I want to reach in my life right now, i.e., to earn the title of "writer." But I've definitely shunned the short and sweet route – that's for those who start young and keep to the main road. My way takes me down long, empty roads temporarily without a town in sight. While I went the wrong way down a one-way street only once on my drive, I seem to do it on a regular basis as I reach for my goal. Some days I'm lost in a country where I don't speak the language well enough to even ask for directions. Other days it seems life is screaming at me "
passer impossible – route barrée!
" But every time I think about getting back on a straight highway I find a stone cabanon in a field of sunflowers and I don't care how long it takes to get me where I want to go.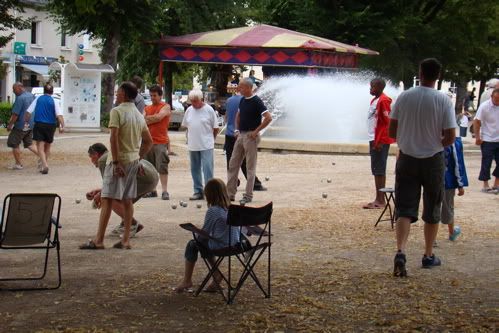 Friday night petanque tournaments in La Roche-Posay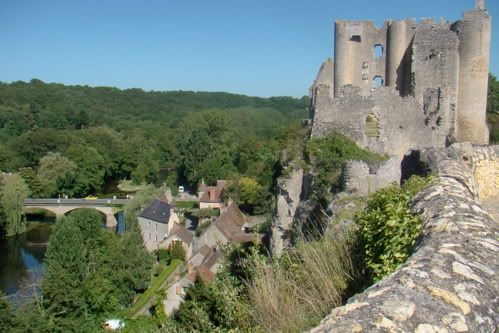 Castles of the Loire -- Angles sur l'Anglin
What has been your most memorable drive? Share it in the comments section
here
.