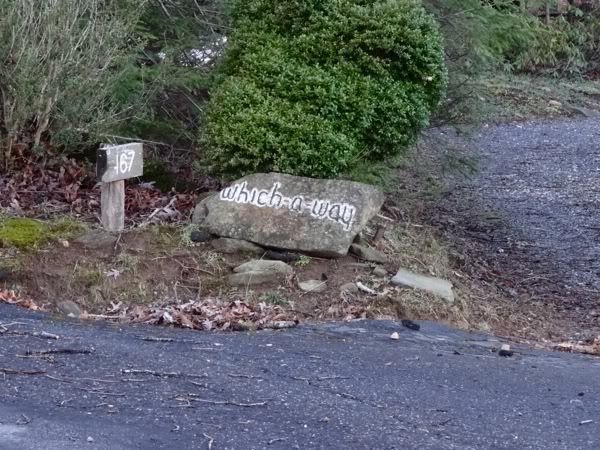 Aaack! It's that time of the year again. The time I always hate. No, not the time to de-decorate the house after Christmas (which mysteriously always takes twice as long as getting all of the knick-knacks and doodads out in December). No, it's that time of year when everyone is talking about making resolutions. Time to set goals and visions and commitments to make life better, richer, skinnier, more creative, and generally more awesome.
And I hate it. I believe I fall into that group of people who never have succeeded in keeping a single one – unless it's one like "I really resolve to return to that restaurant in Dijon that advertises French fries made in duck fat and eat a plate of those suckers" or "I resolve to branch out from my beloved French menthe chocolat ice cream and eat a different flavor every day in Dijon this summer." In that case I'm all over that resolution-making routine.
At the beginning of last year I vowed to embrace failure. If something's worth doing, it's worth doing badly. It was a bit of channeling Thomas Edison and his dedication to finding 10,000 ways that didn't work. I also made a resolution to stop wasting computer (and writing) time clicking on celebrity gossip. That did last a full three weeks. And I felt quite productive and virtuous. I wrote a "Dear John" letter to fast food and vowed to exert more energy than my old, arthritic dog. But I let my neck and arm pain and all the attendant side effects pull me down the paths of sloth and gluttony.
New Year's weekend – the usual time for making those impossible public declarations – was spent peacefully at my in-laws' Georgia mountain house reading Stephen King, walking the lake, taking pictures, and eating black-eyed peas and collard greens for luck. With that annual luck feast fully digested, I'm now fully recharged. Now I just need the resolve to follow through on my resolutions.
Christmas lingered on Burnt Mountain
Fiery sunsets over the white pines, night skies crowded with stars and planets, and worry over whether or not the neighborhood bears had gone into hibernation yet (what with the radically warm December we experienced) distracted me from the job of reflecting on 2011 and setting a brand new path for 2012. So this year, instead of making new resolutions, I decided to just pull the old ones out of the plastic bin in the basement where I stored them. They've hardly been worn. I'm pretty sure they'd still fit me. And they're not the kind to go out of style that quickly.

That pretty much gives me a full pannier for the coming year. However, I decided to add one more challenge to my basket and am also taking up writer/blogger guru Kristen Lamb's cry to battle: "Don't let the pixies win!" This year I want to blog and write like a madwoman, so I'm taking her workshop to learn how to beat back the Procrastination Pixies that convince me on a regular basis that I have to check all the toilet paper rolls in the house when my rear should be glued to chair and fingers on keyboard.

Onward to the future! I'm very much on the upswing in my surgical recovery and I'm eager to tackle everything that I should have mastered last year. Let's just look at it as being environmentally conscious. I'm all about recycling. Better late than never and all that. And I'll begin right after I put away all my Christmas doodads.
So how about you? Are you pro or anti- resolution? What energizes you to start a new year? Give us your ideas, handy hints, or motivations to screw your resolution to the sticking place. Share in the comments box. And have a fruitful new year!
Photographing more sunsets on Burnt Mt. in Georgia might be a soul-satisfying resolution