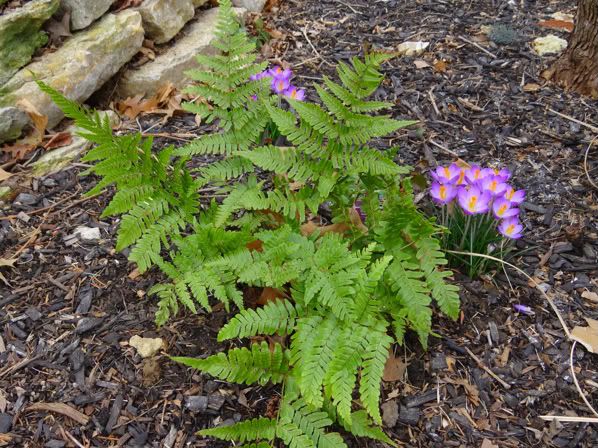 Spring is coming a little early here
In honor of Leap Day, we'll be leaping from thought to thought in this post. I'm sure you'll land on something that fits you.

This has been a hit or miss week for me online. Muscles that haven't been used in months since even before my surgery have been spasming and rebelling as I return to exercise. On Monday my physical therapist and I decided that 2.5 mph is the fastest I should go on the treadmill if I don't want my back to seize up. My 13-year old dog walks faster than that! What all this means is I can't sit at the computer for too long, hence missing blog posts.

I'm preparing to head off to the AWP (Association of Writers and Writing Programs) conference in Chicago this week. Just me and 8000 other word geeks. I hope to post on my blog while there (pray for mild Chicago weather). That's why today's post will be short and sweet. Organizing and packing to do.
******

My 50/50 Challenge is moving along. I've finished Eric Weiner's Man Seeks God: My Flirtations With the Divine. Weiner has been a foreign correspondent for NPR and other outlets. He is the prototypical curmudgeon, yet he is a fantastic observer of people. Like his previous book, The Geography of Bliss, he travels the world in search of answers to basic questions. In this case, after a health scare he begins to question which spiritual foundation he wants to offer his young daughter. He protests (sort of) at abortion clinics with Franciscan monks, twirls with Sufi dervishes, and cross-dresses at a Raëlian convention. He even delves into the Jewish roots he had ignored most of his life. As a "spiritual voyeur," he takes us across the globe and deep into the questions of what we are looking for when we seek a spiritual life. And he does it all with respect for the people he encounters and a wicked sense of humor. Read it for the travel. Read it for the laugh-out-loud humor. Read it to find your own answers to the questions he asks.

Click here to see where I am in the challenge.

******
Here are posts that gave me pause this week.
Blogger/writer
Julie Hedlund
took the words right out of my mouth last week with "Open Plea to Bloggers: Kick CAPTCHA's, Word Verification to the Curb." I know spam can be a problems for bloggers, but they need to ask themselves if they might be driving away comments from readers who are more casual readers. Let the spam filters do their jobs. As for me, more than once I've decided not to leave comments when the squiggly words were too much trouble to figure out.
Becky Green Aaronson
brought the Holstee Manifesto to my attention recently and I thank her. It's a more modern play on "Just Do It." The directive to "stop over analyzing" hit home for me. I went searching for the origin of the manifesto, so you can read the story
here
.
Nadine Feldman
gives us women one more thing to worry about as we age in "It Ain't the Hot Flashes."
******
Here is my two best finds of the week (drum roll please). Remember this photo from High Line Park I posted from
my New York trip
? Read
the story
behind the smiling face.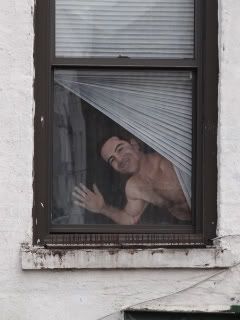 And this is a "must bookmark" video for all those fashion forward types. Watch "25 Ways to Tie a Scarf in 4.5 Minutes" from
Wendy's Look Book
. I will watch this a million times until I've memorized every one. In France all the women (and many men) wear them winter or summer and do it so effortlessly. Now I'll have their little secrets.
So tell me, now that you have this video do you think you'll join the scarf club? What's your favorite fashion statement or one you wish you could pull off? Have you seen the Holstee Manifesto before? What's your favorite part of it? Read any good books lately? Share all your thoughts in the comments box.