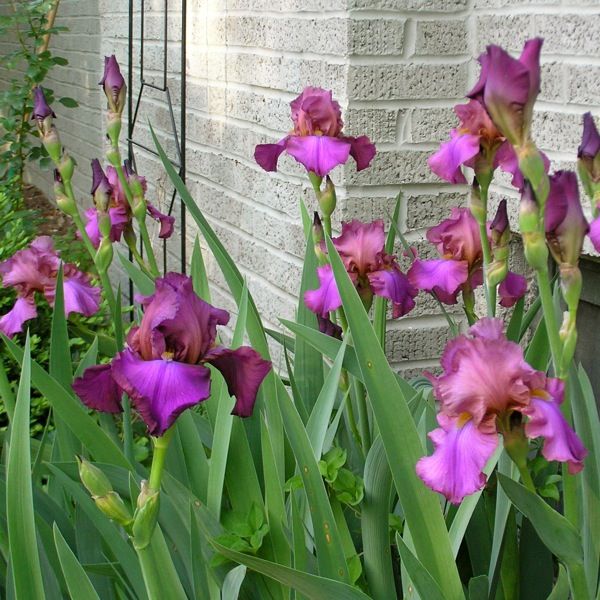 This week I received a gift as wonderful as my newly mulched garden beds (yay! don't have to spend Mother's Day weeding and hauling mulch). Author and blogger
Deborah Lawrenson
presented me with the Beautiful Blogger award. If you want to know beautiful, visit her website
Provence, the Luberon, and an old house on a hill
. It's filled with photos of the landscape that inspired her latest novel,
The Lantern
. It's a gothic tale of love and murder. You don't have to worry about any spoiler alerts in my post today, though, because it's one of four or five books I'm reading right now so I can't let slip the ending.
I thank Deborah for this honor (*wave wave* as I parade with scepter and crown, glad it doesn't include a swimsuit competition). Now it's time to fulfill my duties, which thank heavens are fairly simple:
1. Thank the blogger who nominated you.
2. Share 7 random things about yourself.
3. Nominate 7 fellow bloggers for the Beautiful Blogger award.
4. Inform the bloggers of their nomination.
5. Include the award images in your blog post.

And on we go.
7 Things You Don't Know About Me and Never Would Have Thought To Ask
1. I'm heading off to the River Teeth writing conference next week. This is not the kind where my writing and I can hide in a corner. Excited and scared.

2. I've studied deeply in a lot of things now useless in my current incarnation – Latin, Greek, ancient rhetoric, linguistics, Reformation history.

3. I've been trying to finish a single cross stitch project for over a year. I bought it in the Scottish Highlands in 2005. Due to inattention, I'm always miscounting and have to rip stitches out and start the row again.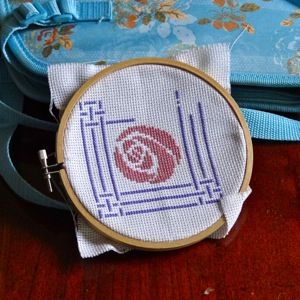 4. I'm addicted to buying wooden chairs at estate sales. None have ever cost me more than $15, but most remain in the garage waiting for their time to shine in the house. I'm not as obsessed, however, as my husband's uncle. He bought 200 historic Georgia chairs at an auction and now has the basement of his antebellum house filled with them.
Just a small portion of the Georgia collection
5. The first two weeks of my time in France this summer will be sans my husband and his French fluency, which has uncomplicated complicated situations more than once in the past. I guess if I stay in the apartment and write write write like I'm supposed to, then nothing can go wrong. Mais oui?

6. Just some of my "to be read" pile of books and magazines: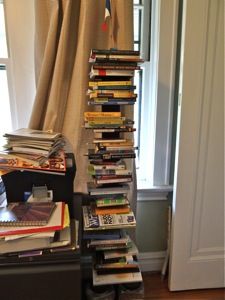 7. I love all of those geneology shows on television now, but I haven't the slightest idea where my family (either side) originated beyond St. Louis.
Right up front I'll acknowledge that I'm slacking in my esteemed duties. Tonight my husband and I are hosting his department in a barbecue so I have beaucoup des préparations. This means I'll be cutting my nominations off at five. That means for you, my readers, that you'll have more time to spend enjoying these wonderful blogs.

Nichole Reber teaches us so much about, well, ArchitectureTravelWriter. She covers these three currently from her expatriot home in Peru. She is also a cheerleader and encouraging coach over on SheWrites. You can find her extensive freelance work here.

Dona Bumgarner's blog Aubergine: musings of a midlife mama is a recent find for me. Her philosophy: "To pay attention, this is our endless and proper work" (Mary Oliver). She gives her readers books, food, parenting, photographs and more. I guarantee you'll find something you like.

Jennifer Walker entices you with My Morning Chocolate. Its tagline pretty much says it all: "Delicious Inspiration for People Who Wake Up Thinking About Food." Visit it the recipes and philosophies on food but stay for the photographs. You can see more of her freelance work here.

Tami Clayton is a YA author who is Taking Tea in the Casbah. Right now she's telling us all about Morocco, Spain, and Germany. When she's not giving us traveling tales she's talking about books/writing and giving us an ringside seat to her ongoing correspondence with Benedict Cumberbatch.

Finally, I'm sending recognition to the group blog Blooming Late Writers. I joined this group over on SheWrites and don't give it as much attention as it deserves because my time is spread thin. However, these are a group of women who didn't find their writing mojo until after 40 years of age. They remind me to keep writing even when I give excuses that stack up to my neck. Many have found success, letting us all know it's never too late to chase a dream.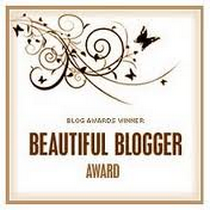 Bonne weekend, my friends! Please visit these wonderful writers and leave them some gushing comments. Then come back here and tell me in the comments box what your plans are for the weekend.