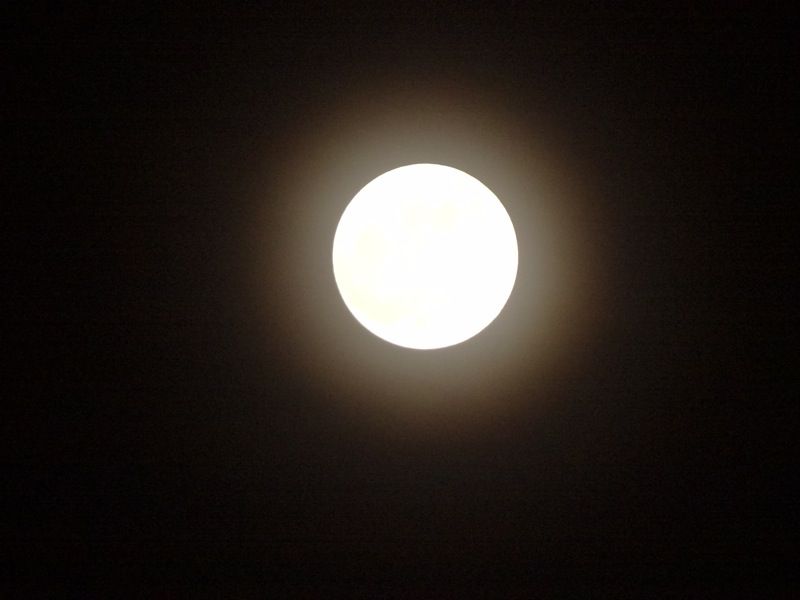 Super Moon, 5/5/12 10:35 p.m.
Last night's Super Moon was so breathtaking that I truly wished I could have teleported to some ideal viewing spot besides in my front yard gazing over the electric lines. I rarely manage to see any sky phenomena, such as eclipses, extra-bright planets, etc. It either rains on that particular night, or the event happens at 3 a.m. and I really need my sleep, or it happens in Australia but not St. Louis. However, this happened right as I was taking my dog out one last time before going to bed. Fabulous!

And now here are some less sublime graphics my friends shared on Facebook. Hope you find one to give you a smile.

Anybody feel like dancin'?
This one felt relevant this week because the women in my sewing group started talking about lotions and related skin care. One women said that about 20 years ago or so she saw and Oil of Olay commercial and said, "I think maybe I should try that." Her son answered, "Oh Mom, it's too late for that." Aren't children adorable? Not.
Did you get to see the Super Moon this weekend? Did you know you were seeing it when you looked up Saturday night? Are you the kind of person who finds all the funnies to post on Facebook or are you (like me) the kind who's only capable of laughing and hitting the "share" button. Do some sharing in the comments box and tell us the most sublime or ridiculous thing that happened to you this week.